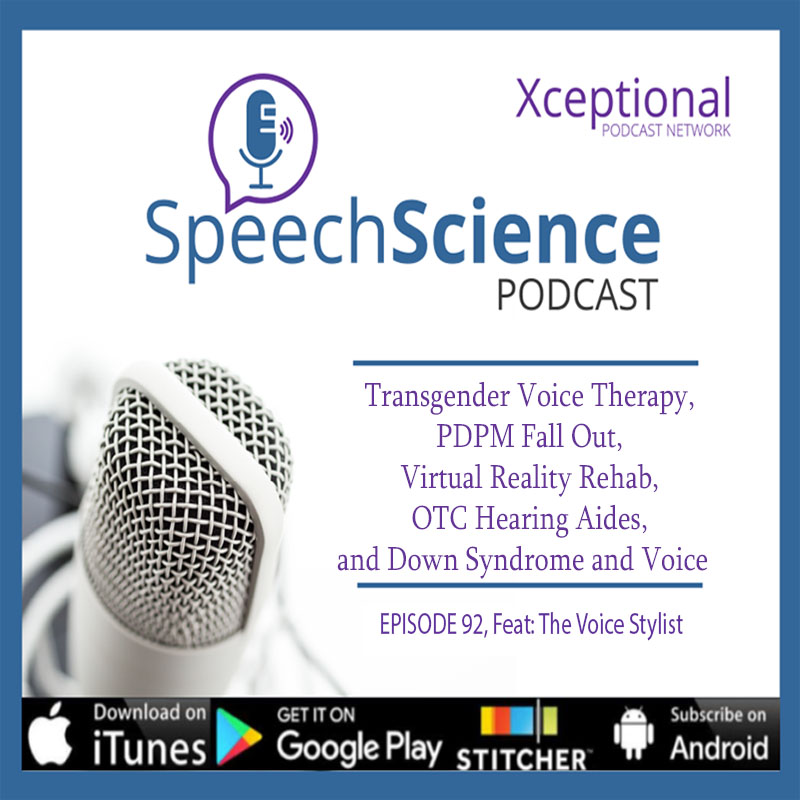 Matt recounts his weekend camping with his son in the cub scouts.  Michelle continues to improve her ability as a therapist and living on a military base. 
Tina Babajanians, aka the Voice Stylist, is an SLP who left the typical therapy routes and works with the transgendered voice.  Tina talks to Michelle about her road to speech and language therapy and its impact on her life.  Tina discusses the strategies in working with a transgender voice patient and ways to ensure generalization through Gender Affirming Voice Training. 
Patient Driven Payment Model has officially taken its toll and people's paychecks have been affected.  Pay cuts, layoffs, and 15 minute group therapy is affecting SLPs across the country, what have you seen from PDPM?   On November 1st, a new rule goes into affect for over the counter hearing aides.  Is this a good thing to help those that need it or will this become a bigger problem that wouldn't have happened if a person went and saw an audiologist to start with?
How do you target real world simulations in therapy?  Would virtual reality help?  A new study is looking at virtual reality and concussion rehab.  Lastly, a study looks at the relationship between voice output and a person with Down Syndrome.  What does the results mean for your therapy?    
Email: speechsciencepodcast@gmail.com
Voicemail: (614) 681-1798
New Episode and Interact here:
podcast.speechsciencepodcast.com
Patreon – A Chance for Dinner at ASHA
https://www.patreon.com/speechsciencepodcast
Rate and Review:
https://itunes.apple.com/…/speechscience-org-…/id1224862476…