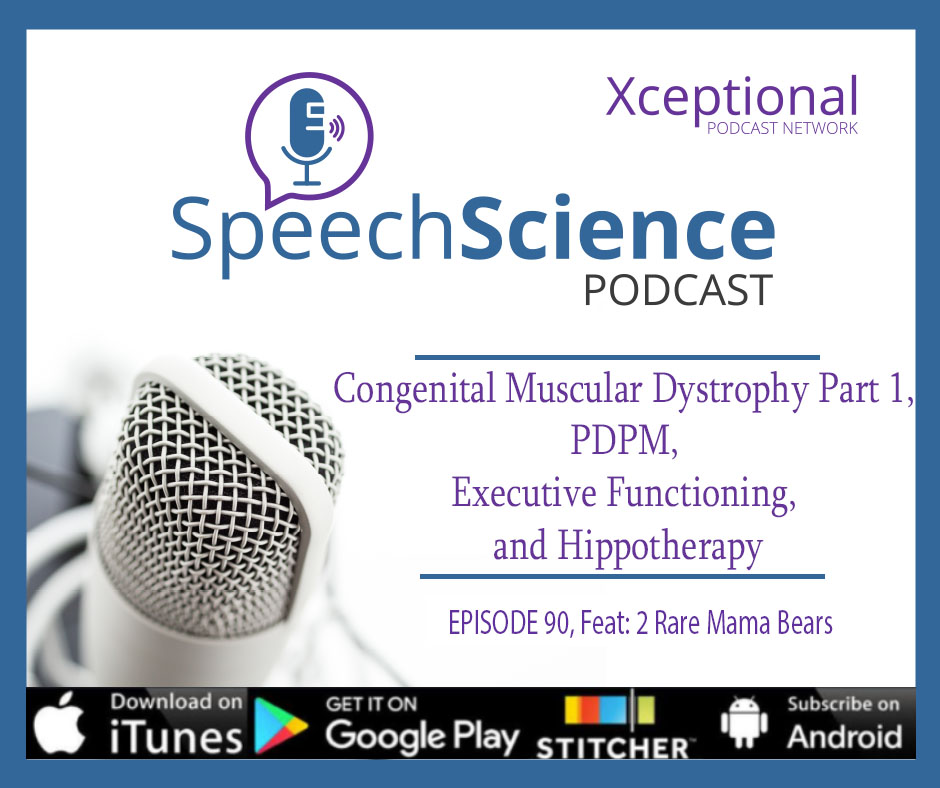 Speech Science has a guest host all the way from Seattle, Julie Fechter.  Julie, a PRN SLP in a variety of positions, weighs in on the news around speech and language.  Matt and his kids began their donut trail, Michelle returns from a vacation, and Michael has begun working with local school districts.   
Matty Manley and Megan Meyer met at Rare Disease Week on Capital Hill and something clicked between them.  As parents to children with congenital muscular dystrophy, they decided to educate others and find a way to help their children along the way.  The Rare Mama Bears Podcast was born.  Matty and Megan sit down with Matt to talk about their journey.   
Patient Driven Payment Model goes into effect in less than 2 weeks.  What does this look like for the therapists?  Some therapists have been told their hours are getting cut while others are being told to see patients in a group while some have gotten a 3% pay cut. 
Do you target executive functioning in your therapy sessions?  What exactly is our role and how do we target this?  Michael talks about how he looks at it in his clinic.  Michelle explains hippo therapy and how it can help. 
Email: speechsciencepodcast@gmail.com
Voicemail: (614) 681-1798
New Episode and Interact here:
podcast.speechsciencepodcast.com
Patreon – A Chance for Dinner at ASHA
https://www.patreon.com/speechsciencepodcast