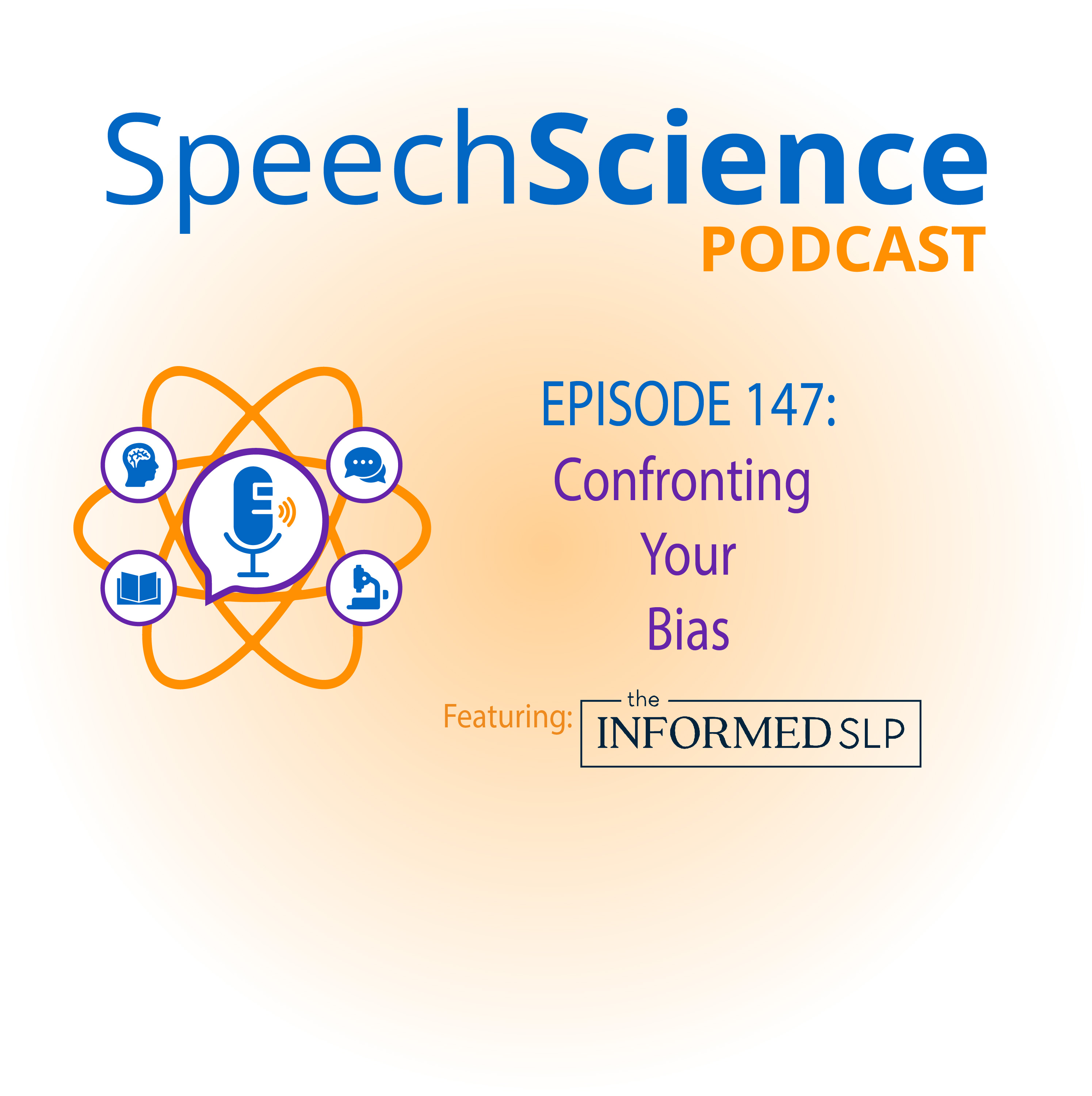 Yes Matt does say 148 all episode but it is 147.  Matt lost track of the episode numbers!  Matt, Michelle, and Michael check in with their current therapy realms and then dive deep into identifying personal biases.  The Informed SLP tackles communication deficits in the NICU. 
The Discord is up and ready for people to interact with the crew 24/7 with a new website, www.discord.speechsciencepodcast.com.
SSPOD Shoutout: Do you know an SLP who deserves a digital fist bump or shout-out?  We want to know your #SSPODSHOUTOUT, which is recognition for someone doing something awesome somewhere. 
SSPOD Due Process: Your opportunity to message us about a problem in your area that you would like us to talk about, use the #SSPODDUEPROCESS. 
Contact
Email: speechsciencepodcast@gmail.com
Voicemail: (614) 681-1798
Discord: https://discord.speechsciencepodcast.com
Speech Science Stuff: http://merchandise.speechsciencepodcast.com/