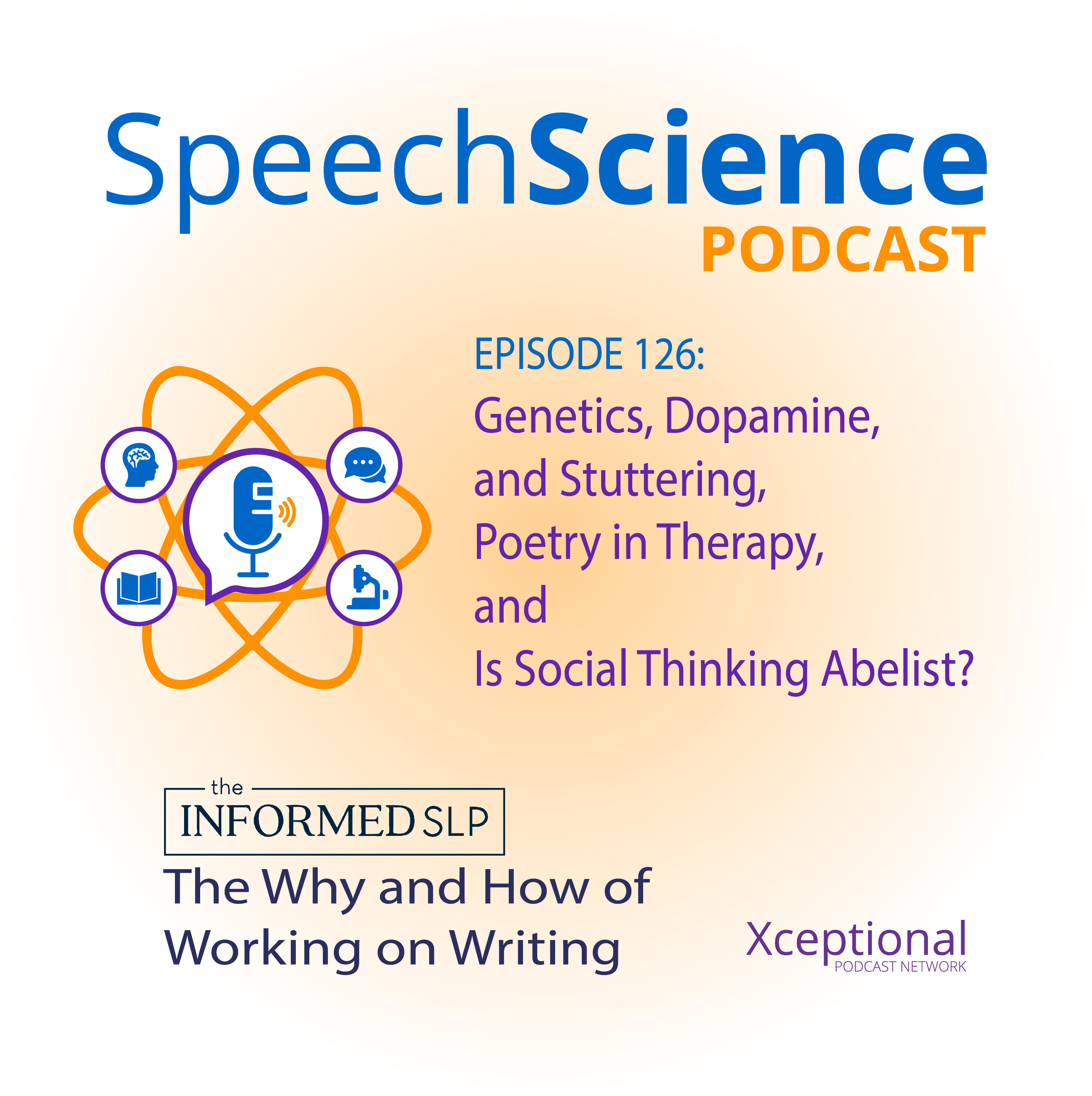 After taking a week off for Labor Day the group returns to the airwaves.  Therapy conversations are happening in the group's discord, jump in and let your voice be heard.  Michael continues to transition to face to face therapy in his clinic has proven to be great for him as much as it has been for his clients.  Michelle must move, again, less than a month in at her current location.  However, on the positive side, they hadn't unpacked everything yet.  Matt has completed his last CEU hour needed to get his ACE award and he prepares to enter the delivery room for the latest edition to his family.               
On today's show, we discuss the impact genetics and dopamine have on stuttering, the use of poetry in the therapy setting, and we look at Social Thinking and break down if it's too ableist. We also look at the news headlines including Big Brother and Blackout Drinking.  This week's Informed SLP looks at the why and how of working on writing.  We also look at our SSPOD Shoutouts and Due Process.  
The Discord is up and ready for people to interact with the crew 24/7 with a new website, www.discord.speechsciencepodcast.com.