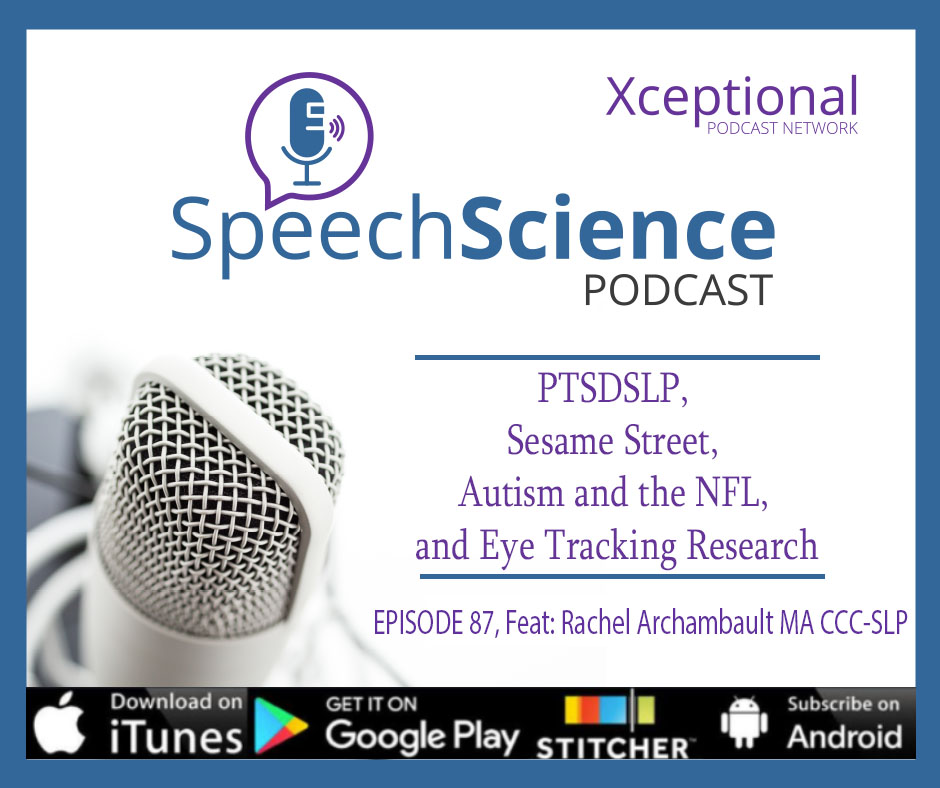 Matt starts at his new school job which means building the puzzle pieces of a therapy schedule.  Michelle welcomed family from across the country into her home.  Michael has been collaborating with local SLPs to prepare for the upcoming school year.  Matt's youngest son can be heard in the background during parts of the show.          
Imagine sitting in your therapy room with a student when the sound of a firework goes off.  But its not a fire work, its an active shooter.  Some of us have been through trainings such as Alice.  But no one talks about what happens afterwards.  Rachel Archambault, MA CCC-SLP, has been a speech and language pathologist serving in the Stoneman Douglas High School in Parkland Florida.  She was working with students when shots rang out.  Rachel has taken this experience and began the PTSDSLP to help therapists cope and work with students who have been through a traumatic experience.  She also speaks about her journey to bring in a therapy animal.
The new school year has begun and with that, the influx of students and parents with tech.  ASHA has released 7 resolutions to curve the tech appeal.  The Autistic Self Advocacy Group does not agree with Autism Speaks and the message they are fostering in the new Julia ads from Sesame Street.  The Autistic Self Advocacy Group has pulled their support but what does this mean on how we treat our families and what language do we use?
How familiar are you with eye gaze?  How much time do you spend on coordinating the board to allow for greater accuracy in choices?  A new research article discusses how we can help our patients use eye gaze more accurately.  Lastly, the NFL continues to make strides to help families with disabilities.  The Philadelphia Eagles has opened an autism friendly room for their games on Sundays. 
Email: speechsciencepodcast@gmail.com
Voicemail: (614) 681-1798
New Episode and Interact here:
podcast.speechsciencepodcast.com
Patreon – A Chance for Dinner at ASHA
https://www.patreon.com/speechsciencepodcast
Rate and Review:
https://itunes.apple.com/…/speechscience-org-…/id1224862476…