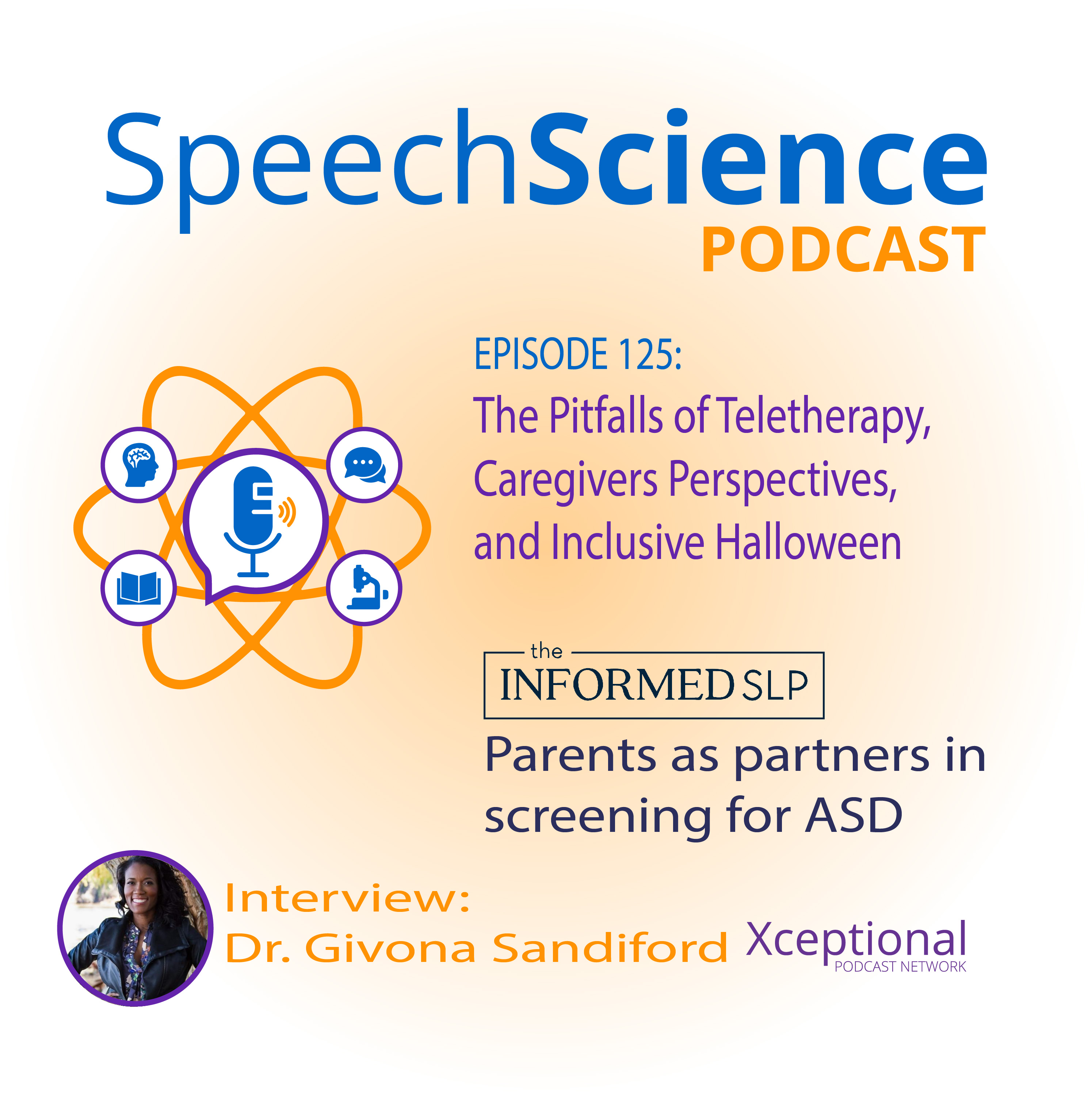 Matt announces on air that he would officially like to go back to school to get his principal's licensure to pursue his dream job in the schools.  He took his boys to learn tennis and is putting the speech schedule together.  Michelle continues to unpack and has joined an outdoor socially distant workout group.  Michael visited Ricketts Glenn State Park in Pennsylvania.          
On today's show, we discuss the telehealth company that was fined for not being truthful in its ads and we talk about the importance of caregivers perceptions of SLPs, what we do in therapy, and we react to the headlines in the news involving a Gucci's new model with Down Syndrom, dysfluency and Gabby Giffords at the DNC, and Target has new accessible Halloween costumes.  Matt sat down Dr. Givona Sandiford to talk about her Health and Fitness Journey.  This week's Informed SLP looks at the role parents play in ASD diagnosis.  We also look at our SSPOD Shoutouts and Due Process.  The ASHA spotlight looks at what ASHA is doing to improve funding and prep for SLPs in the schools. 
The Discord is up and ready for people to interact with the crew 24/7 with a new website, www.discord.speechsciencepodcast.com.