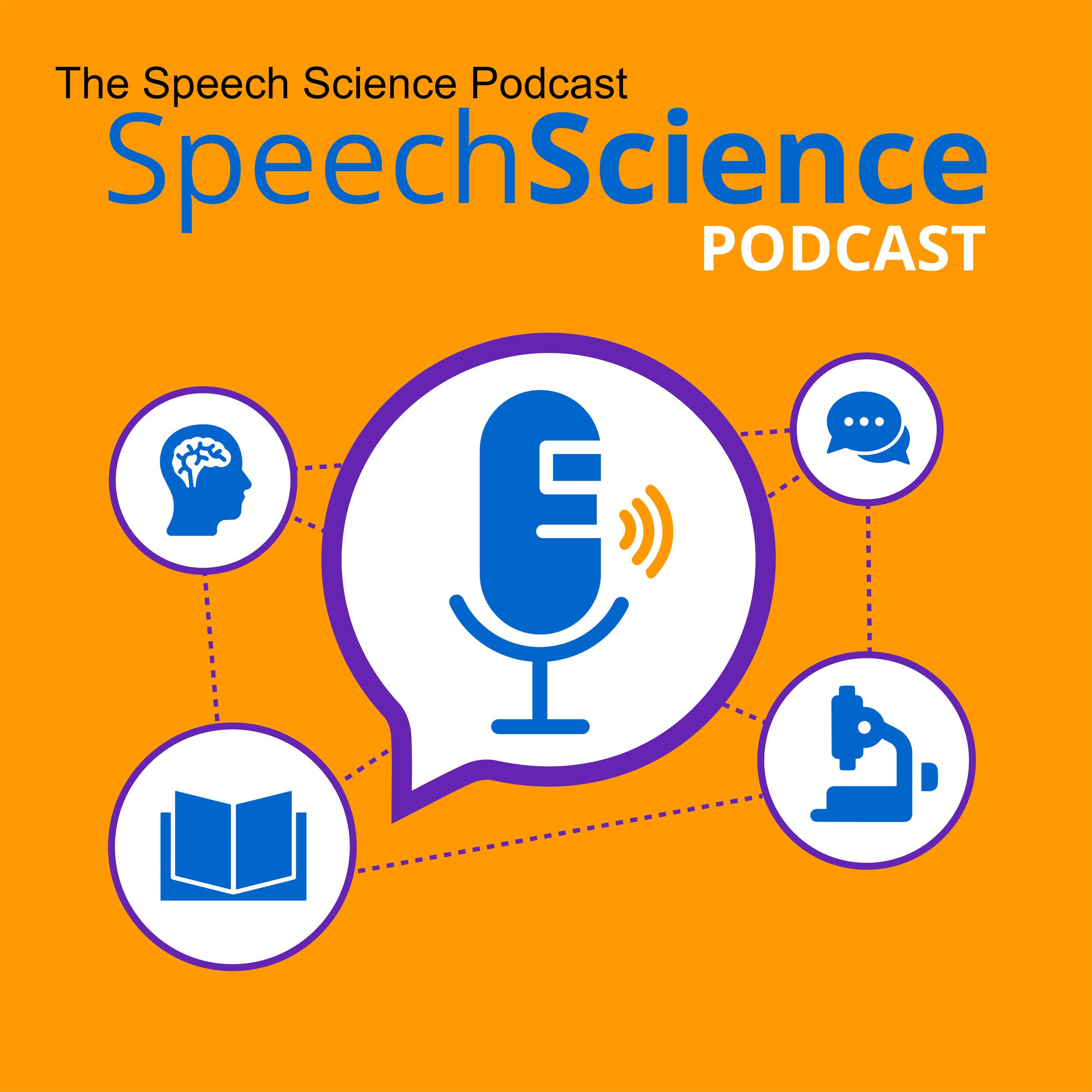 A podcast dedicated to answering the question: What is Communication? Marie, Matt, Michelle, Michael, and Rachel are all licensed and certified Speech and Language Pathologists. They break down the latest in Speech and Language Therapy, interview leaders in the field, and apply evidence-based practice to their discussions.
Episodes
Tuesday Jun 07, 2022
Tuesday Jun 07, 2022
**Trigger Warning**
This show was recorded the day following the horrific events of Uvalde Texas.  There is a discussion about the event from 12:38 to 22:06.  We discuss our reactions to the events and how it affects us.  We recognize that not everyone is ready for this type of discussion and we encourage you to skip through this discussion if you are not ready.   
Marie, Matt, Michael, Michelle, and Rachel dive into the research and pop news in and related to the field of Speech and Language Pathology and the Informed SLP breaks down the latest research.  On this week's episode the crew discusses how SLPs need to improve their ability to not shame each other, RPM is back in the news, ABA Therapy is up for discussion, and Dysphagia following Cervical Surgery.  The Informed SLP  looks at why parent-child relationships is at the heart of early intervention services. 
The Discord is up and ready for people to interact with the crew 24/7 with a new website, www.discord.speechsciencepodcast.com.
SSPOD Shoutout: Do you know an SLP who deserves a digital fist bump or shout-out?  We want to know your #SSPODSHOUTOUT, which is recognition for someone doing something awesome somewhere. 
SSPOD Due Process: Your opportunity to message us about a problem in your area that you would like us to talk about, use the #SSPODDUEPROCESS. 
Contact
Email: speechsciencepodcast@gmail.com
Discord: https://discord.speechsciencepodcast.com
Speech Science Stuff: http://merchandise.speechsciencepodcast.com/
You Got This Sis Give Away: http://giveaway.speechsciencepodcast.com/
New Episode and Interact here:
podcast.speechsciencepodcast.com
Support
Patreon – https://www.patreon.com/speechsciencepodcast
Rate and Review:
https://podcasts.apple.com/us/podcast/speechscience-org-podcast/id1224862476?fbclid=IwAR3QRzd5K4J-eS2SUGBK1CyIUvoDrhu8Gr4SqskNkCDVUJyk5It3sa26k3Y&ign-mpt=uo%3D8&mt=2
Credits
Intro Music: Please Listen Carefully by Jahzzar is licensed under a Attribution-ShareAlike License.
Bump Music: County Fair Rock, copyright of John Deku, at soundcloud.com/dirtdogmusic
The Informed SLP: At The Count by Broke For Free is licensed under a Creative Commons Attribution License
Closing Music: Slow Burn by Kevin MacLeod is licensed under a Creative Commons Attribution License.
Show Links
https://fortune.com/2022/05/13/autistic-community-reckoning-aba-therapy-rights-autism-insurance-private-equity-ariana-cernius/?fbclid=IwAR0Lfal2BBsBy39_QKZJfOJ6SDEcS8DDcnAMXKu86_NJpydsbqZqm6FSZ_g
https://www.reddit.com/r/slp/comments/up40dh/is_this_facilitated_communication_im_seeing_it/?utm_medium=android_app&utm_source=share
https://content.iospress.com/articles/advances-in-communication-and-swallowing/acs210034?fbclid=IwAR1fS2NCXDTPHAqfpTOQSOeA0puJZRrnyceM6jR35rh9_KwMaijwf5UQkuo
https://medicaldialogues.in/mdtv/surgery/videos/understanding-swallowing-difficulties-after-spine-surgery-can-improve-quality-of-life-92711?fbclid=IwAR3IdGbpsNxqD5RmT-QgPoSZZBQgVNNEUOf60JVlzsW5RGWHEyQXwua16eM
The Informed SLP:
https://www.theinformedslp.com/review/if-relationship-based-services-feel-hard-you-re-not-alone
https://www.tandfonline.com/doi/full/10.1080/1034912X.2021.1955334
Matt's Book Link
https://www.amazon.com/gp/product/B09JS6BK1F?ref_=dbs_mng_crcw_0&storeType=ebooks
Speech Science Powered by: You!