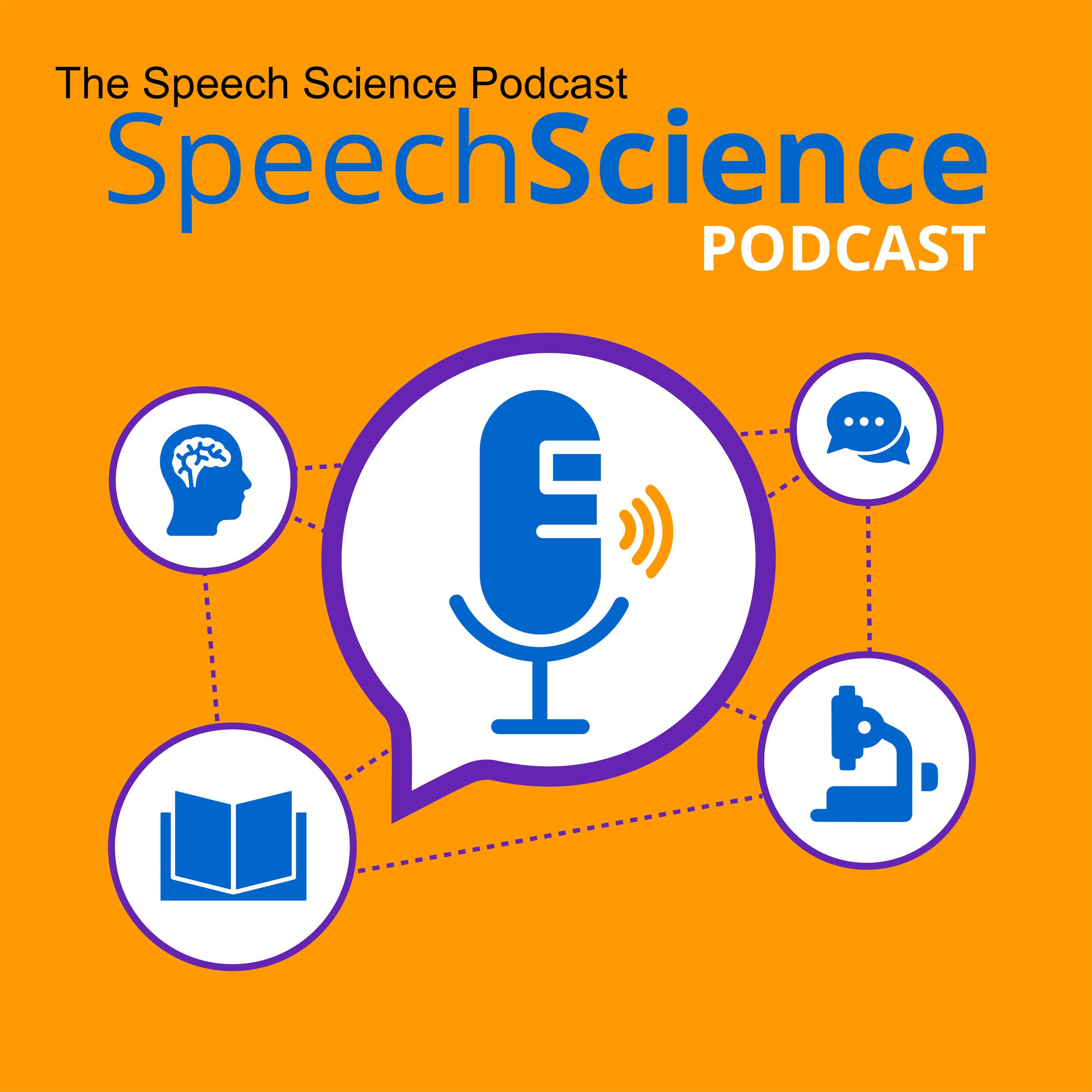 A podcast dedicated to answering the question: What is Communication? Marie, Matt, Michelle, Michael, and Rachel are all licensed and certified Speech and Language Pathologists. They break down the latest in Speech and Language Therapy, interview leaders in the field, and apply evidence-based practice to their discussions.
Episodes
Sunday Mar 06, 2022
Sunday Mar 06, 2022
Marie, Matt, Michael, Michelle, and Rachel dive into the research and pop news in and related to the field of Speech and Language Pathology and the Informed SLP breaks down the latest research.   On this week's episode the group discusses the new CDC milestone guidelines, a link between Mono and MS, and What's Up ASHA and why are OTs handling swallowing.  The Informed SLP looks at when to be alert or alarmed when it comes to infant feeding. 
The Discord is up and ready for people to interact with the crew 24/7 with a new website, www.discord.speechsciencepodcast.com.
SSPOD Shoutout: Do you know an SLP who deserves a digital fist bump or shout-out?  We want to know your #SSPODSHOUTOUT, which is recognition for someone doing something awesome somewhere. 
SSPOD Due Process: Your opportunity to message us about a problem in your area that you would like us to talk about, use the #SSPODDUEPROCESS. 
Contact
Email: speechsciencepodcast@gmail.com
Discord: https://discord.speechsciencepodcast.com
Speech Science Stuff: http://merchandise.speechsciencepodcast.com/
Presence Learning GiveAway: http://giveaway.speechsciencepodcast.com/
New Episode and Interact here:
podcast.speechsciencepodcast.com
Support
Patreon – https://www.patreon.com/speechsciencepodcast
Rate and Review:
https://podcasts.apple.com/us/podcast/speechscience-org-podcast/id1224862476?fbclid=IwAR3QRzd5K4J-eS2SUGBK1CyIUvoDrhu8Gr4SqskNkCDVUJyk5It3sa26k3Y&ign-mpt=uo%3D8&mt=2
Credits
Intro Music: Please Listen Carefully by Jahzzar is licensed under a Attribution-ShareAlike License.
Bump Music: County Fair Rock, copyright of John Deku, at soundcloud.com/dirtdogmusic
The Informed SLP: At The Count by Broke For Free is licensed under a Creative Commons Attribution License
Closing Music: Slow Burn by Kevin MacLeod is licensed under a Creative Commons Attribution License.
Show Links
The Informed SLP:
https://www.theinformedslp.com/review/when-to-be-a-meerkat-alert-but-not-alarmed
https://www.jpeds.com/article/S0022-3476(21)01075-1/fulltext
WHATS UP ASHA?
https://leader.pubs.asha.org/do/10.1044/2022-0215-slps-preferred-dysphagia-providers/full/
Mono and MS
https://www.hsph.harvard.edu/news/press-releases/epstein-barr-virus-may-be-leading-cause-of-multiple-sclerosis/?fbclid=IwAR290X-tTDVzE5434TkS_IWZVKBoyhRgF5okAeH8T7CTsJeidwmYG7ICrKc
CDC and Developmental Milestones
https://www.washingtonpost.com/parenting/2022/02/10/new-developmental-milestones/?fbclid=IwAR1AvxzWNg97_sRxaz165BrL1I8RoA9C7B_Kdkh3Q67i71vKRe50L4UQ3A8
https://www.theinformedslp.com/review/no-sl-ps-were-in-the-room-where-it-happened?fbclid=IwAR3qYQpS2FFScfIPwDLaM2kuU8xqo45ErY5JMsaZZNoSnHL8n99rnTboWNg
https://www.instagram.com/p/CaPsntqsigf/?utm_medium=copy_link&fbclid=IwAR0jFJEd99SOGzmKMheGV39huoPQb03UEmE0V6qj9-xh3TxhSUAzBtZbbEo
Shoutout
https://www.facebook.com/groups/medicalslpforum/permalink/1765893766933519/
PresenceLearning Giveaway!
http://giveaway.speechsciencepodcast.com/
https://www.presencelearning.com/therapy-essentials/
Book Link
https://www.amazon.com/gp/product/B09JS6BK1F?ref_=dbs_mng_crcw_0&storeType=ebooks
Speech Science Powered by: PresenceLearning!