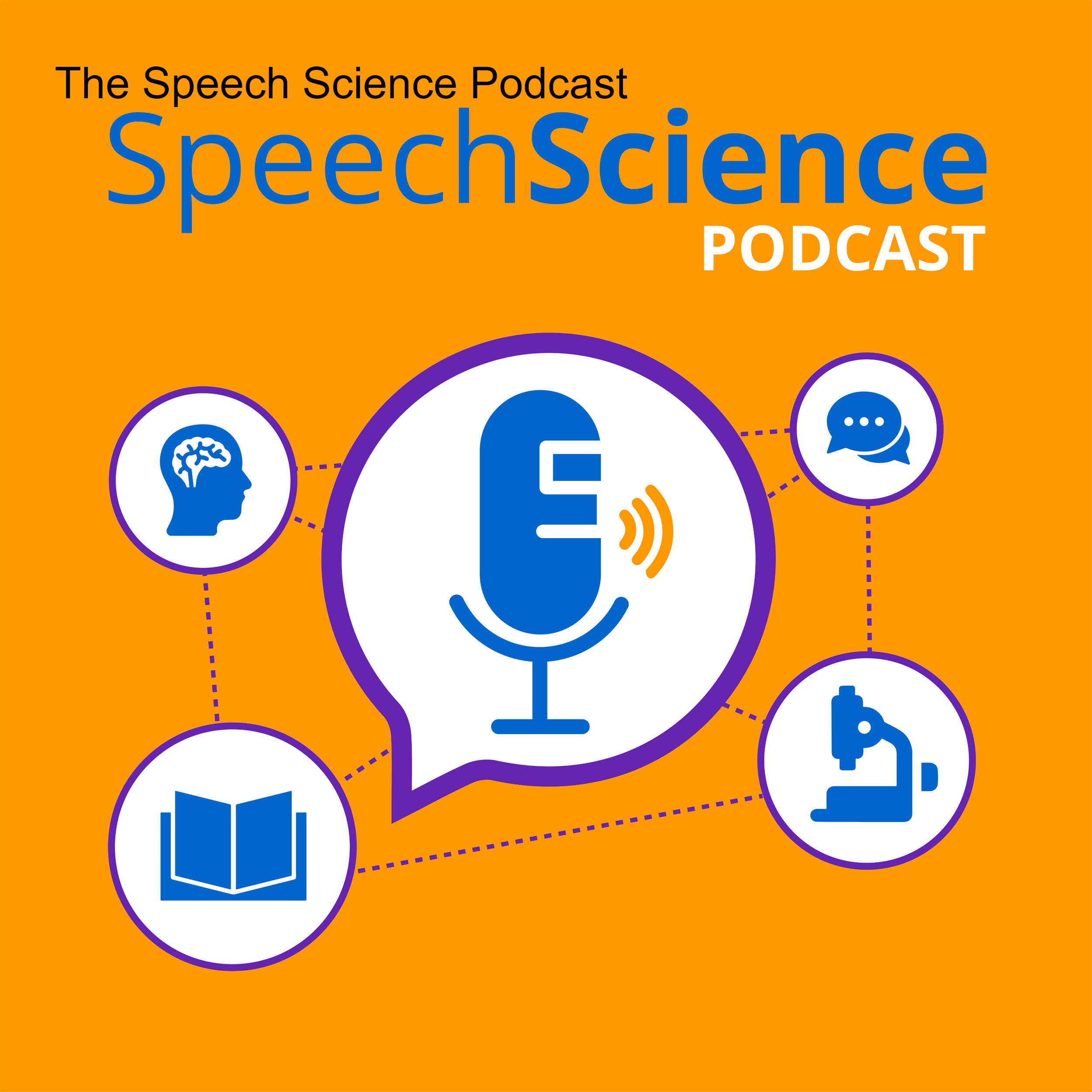 It's a special Thanksgiving Episode, where the crew look back at what they are thankful during a year that involved a pandemic, emergency tele-practice, and self-quarantines. Michelle is already prepping for her next move from Kansas to parts of the country unknown and she preps for a new baby speech science coming next month.  She is also weaning her son off of his pacifier and sleeping in his "big boy bed."   Matt documents what its like being on the parent side of the table when dealing with Help Me Grow and school districts and he discusses how early interactions can sour parent/therapist relationships as the student gets older.  Michael is handling the transition as schools in his area look to move back online in preparation for increased COVID numbers following the holiday.                         
On today's show, we discuss the functional way to use Big Mac Buttons and its not just to say "turn the page," we look at how to identify a good app from a bad app, and we discuss what positives Covid has brought to the therapy realm.  We also look at our SSPOD Shoutouts and Due Process.  The weekly news headlines return and the ASHA spotlight looks at their media awards.    
The Discord is up and ready for people to interact with the crew 24/7 with a new website, www.discord.speechsciencepodcast.com.
SSPOD Shoutout: Do you know an SLP who deserves a digital fist bump or shout out?  We want to know your #SSPODSHOUTOUT, which is recognition for someone doing something awesome somewhere.  Lauren Urbanic and her dog Benji are this week's shout-out.  Lauren demonstrates a way to make a Big Mac Switch functional. 
SSPOD Due Process: Your opportunity to message us about a problem in your area that you would like us to talk about, use the #SSPODDUEPROCESS.  This week, Susan writes in asking about how to help parents navigate the world of Apps and how do we know which ones are good ones and which ones are "snake oil."  Send us which apps you like for therapy. 
Thankful for Covid?:    The crew sits down to identify what positives Covid has brought to the therapy realm and during this week of Thanksgiving, what are you thankful for? 
The Informed SLP: A spooky look into the world of Oral Motor Mysteries.
ASHA Spotlight: The Yearly Media Awards, but Speech Science was not nominated!
Contact
Email: speechsciencepodcast@gmail.com
Voicemail: (614) 681-1798
Discord: https://discord.speechsciencepodcast.com
Speech Science Stuff: http://merchandise.speechsciencepodcast.com/
New Episode and Interact here:
podcast.speechsciencepodcast.com
Support
Patreon – https://www.patreon.com/speechsciencepodcast
Rate and Review:
https://podcasts.apple.com/us/podcast/speechscience-org-podcast/id1224862476?fbclid=IwAR3QRzd5K4J-eS2SUGBK1CyIUvoDrhu8Gr4SqskNkCDVUJyk5It3sa26k3Y&ign-mpt=uo%3D8&mt=2
Credits
Intro Music: Please Listen Carefully by Jahzzar is licensed under a Attribution-ShareAlike License.
Bump Music: County Fair Rock, copyright of John Deku, at soundcloud.com/dirtdogmusic
The Informed SLP: At The Count by Broke For Free is licensed under a Creative Commons Attribution License
Closing Music: Slow Burn by Kevin MacLeod is licensed under a Creative Commons Attribution License.
Show Links
The Informed SLP:
https://www.theinformedslpmembers.com/ei-reviews/pardon-our-mess-improving-our-nicus-one-interaction-at-a-time
https://www.protocols.io/view/impact-of-a-pre-feeding-oral-stimulation-program-o-bcp6ivre
https://www.nature.com/articles/s41372-020-0742-x
https://www.sciencedirect.com/science/article/abs/pii/S1355184120300958?via%3Dihub
https://onlinelibrary.wiley.com/doi/abs/10.1002/lary.28864
Headlines!
https://www.dailyherald.com/news/20201108/constable-wheaton-woman-puts-the-able-in-fashionable
https://weartv.com/news/local/florida-man-with-down-syndrome-competes-in-ironman-triathlon
https://sports.yahoo.com/robert-pattinson-batman-surprise-fan-144925861.html?guccounter=1
ASHA Media Awards:
https://leader.pubs.asha.org/do/10.1044/2020-1030-asha-media-champs/full/
https://www.asha.org/News/2020/ASHA-Announces-2020-Media-Award-Recipients/
Speech Science Powered by: You!