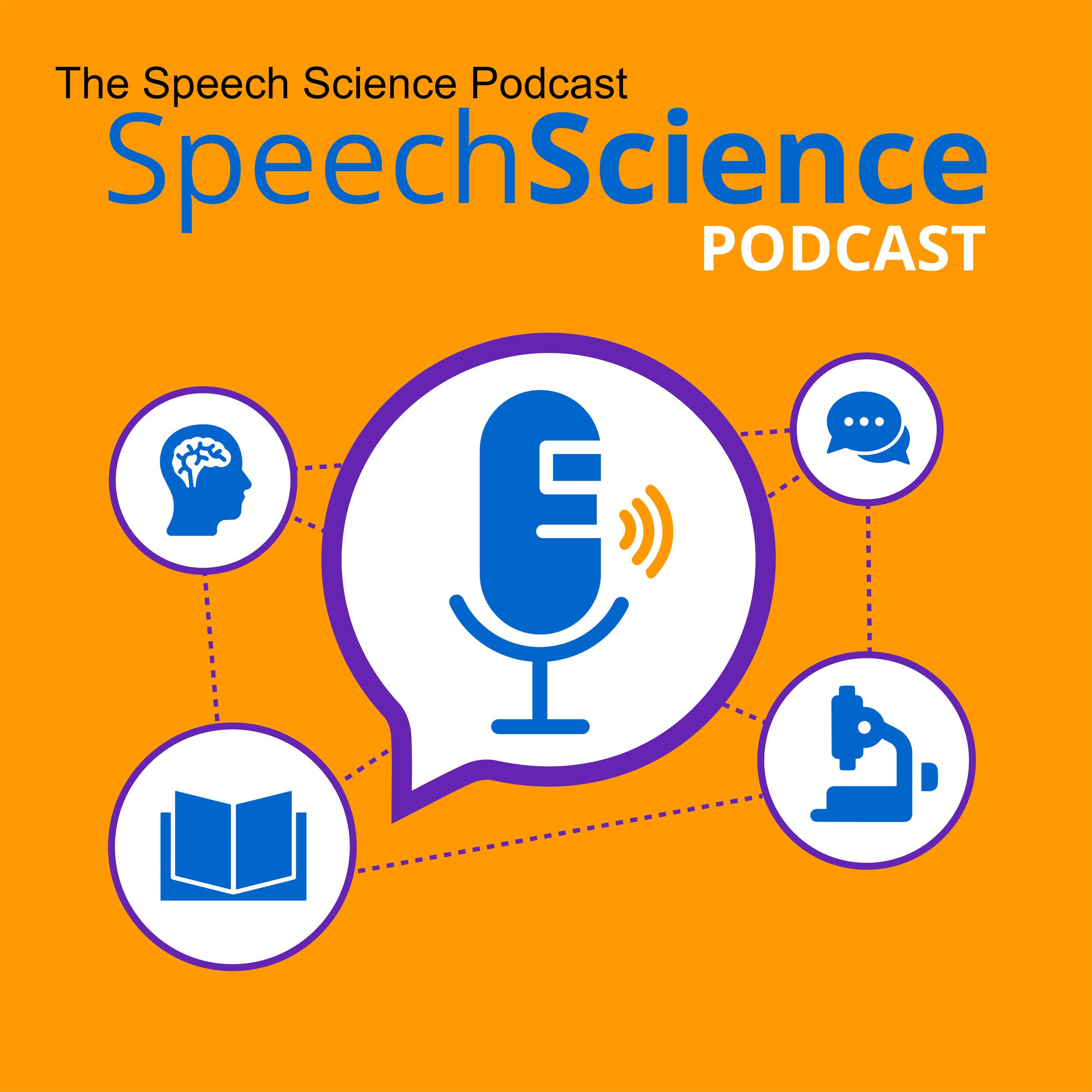 A podcast dedicated to answering the question: What is Communication? Marie, Matt, Michelle, Michael, and Rachel are all licensed and certified Speech and Language Pathologists. They break down the latest in Speech and Language Therapy, interview leaders in the field, and apply evidence-based practice to their discussions.
Episodes
Saturday May 01, 2021
Saturday May 01, 2021
this week, Michael, Matt, and Michelle were joined by Learn With Less' Ayelet Marinovich!  Ayelet's kids have returned to in person school this week.  Michelle received her second shot of the vaccine.  Michael celebrated Earth Day.  Matt took his son's Cub Scout pack to the Reds Stadium for a tour and goes off on the hospital that mis-charted his daughter's hearing loss.              
On today's show, Ayelet joins the crew to talk about what is important to have in your speech bag and what's worth it and what's worth skipping, a look at ASHA Elections and the lack of diversity, and the Informed SLP dives into the link between posture and your voice.   The crew breaks down the over-reliance school districts have on standardized assessments and ensuring students meet a certain threshold. 
The Discord is up and ready for people to interact with the crew 24/7 with a new website, www.discord.speechsciencepodcast.com.
SSPOD Shoutout: Do you know an SLP who deserves a digital fist bump or shout out?  We want to know your #SSPODSHOUTOUT, which is recognition for someone doing something awesome somewhere. 
SSPOD Due Process: Your opportunity to message us about a problem in your area that you would like us to talk about, use the #SSPODDUEPROCESS. 
Topic #1:  As new SLPs get ready to graduate, the crew talk about the materials every SLP should or should not have in their bag.  If you are seasoned SLP what things should you take out of your therapy bag?        
The Informed SLP: we know that good posture improves respiratory support, which in turn can optimize vocal performance and speech production. Now, think about those patients who have difficulty with postural control.   But what more can we do to achieve better posture for our patients?
ASHA Spotlight: We take a deep dive into the lack of diversity available in the ASHA Elections and why that is. 
Contact
Email: speechsciencepodcast@gmail.com
Voicemail: (614) 681-1798
Discord: https://discord.speechsciencepodcast.com
Speech Science Stuff: http://merchandise.speechsciencepodcast.com/
New Episode and Interact here:
podcast.speechsciencepodcast.com
Support
Patreon – https://www.patreon.com/speechsciencepodcast
Rate and Review:
https://podcasts.apple.com/us/podcast/speechscience-org-podcast/id1224862476?fbclid=IwAR3QRzd5K4J-eS2SUGBK1CyIUvoDrhu8Gr4SqskNkCDVUJyk5It3sa26k3Y&ign-mpt=uo%3D8&mt=2
Credits
Intro Music: Please Listen Carefully by Jahzzar is licensed under a Attribution-ShareAlike License.
Bump Music: County Fair Rock, copyright of John Deku, at soundcloud.com/dirtdogmusic
The Informed SLP: At The Count by Broke For Free is licensed under a Creative Commons Attribution License
Closing Music: Slow Burn by Kevin MacLeod is licensed under a Creative Commons Attribution License.
Show Links
The Informed SLP:
https://www.theinformedslpmembers.com/reviews-adults/better-posture-better-voice
https://www.tandfonline.com/doi/abs/10.1080/09638288.2020.1867905?journalCode=idre20
ASHA Elections
https://www.asha.org/about/governance/election/2021-board-of-directors-candidates/
Learn With Less
Speech Science Powered by: You!